I'm happy to say that Zachy is doing great. I've also noticed that I can no longer see his pulse pulsing in his neck. It used to be that I could see it from several feet away. His heart must be working pretty efficiently. I did feel his pulse, and it was so wierd...I had a hard time finding it. And then, it was pretty fast. I didn't count it since I know it isn't below 80, but it just felt really wierd. HOORAY!!
Anyway, here are some pictures from the surgery.
Waiting to have vitals taken.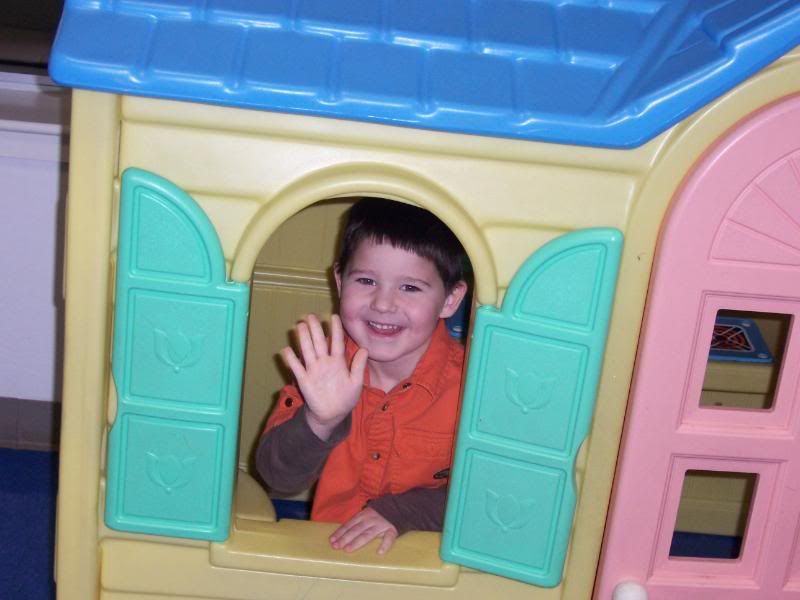 Here we are in the pre op area. It was actually in the cath lab, and we were the only ones there. As a result, they allowed all the boys and grandparents back with him to give hugs and kisses. It was nice. They also didn't change him out of his clothes and into a gown until he was on the bed and out.
He had just had versed and was starting to relax a little.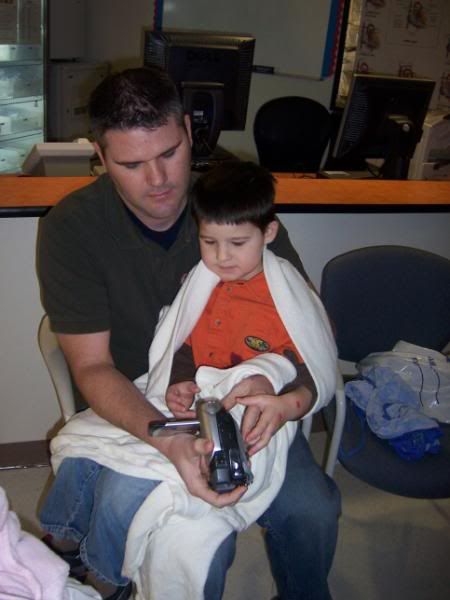 And now the versed has kicked in and he is really silly.
Waiting in the waiting room, for 8 long, long hours.
Matthew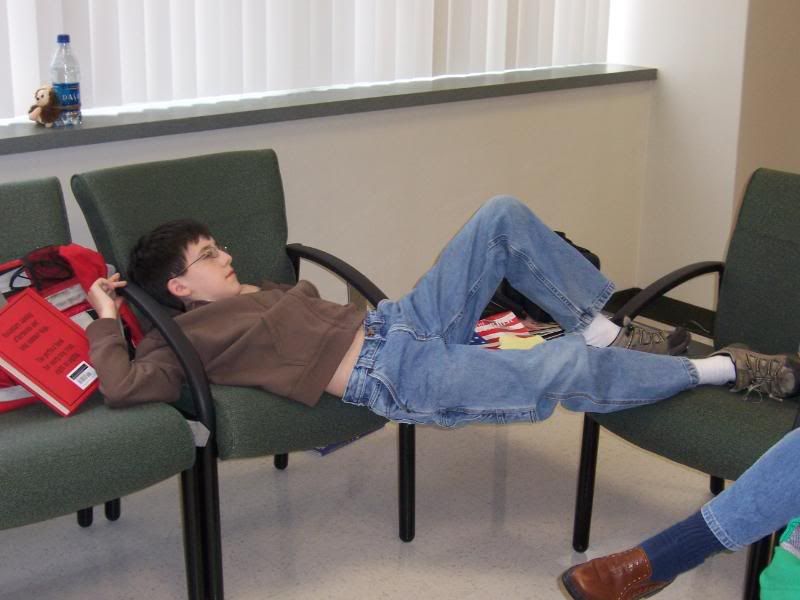 Dillon
Collin with grandma and grandpa
Grandma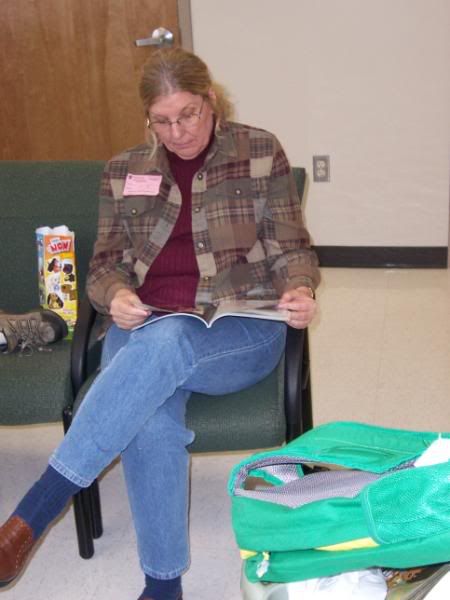 Emmie
Finally done and in his room.
Day after surgery
Collin helping entertain him.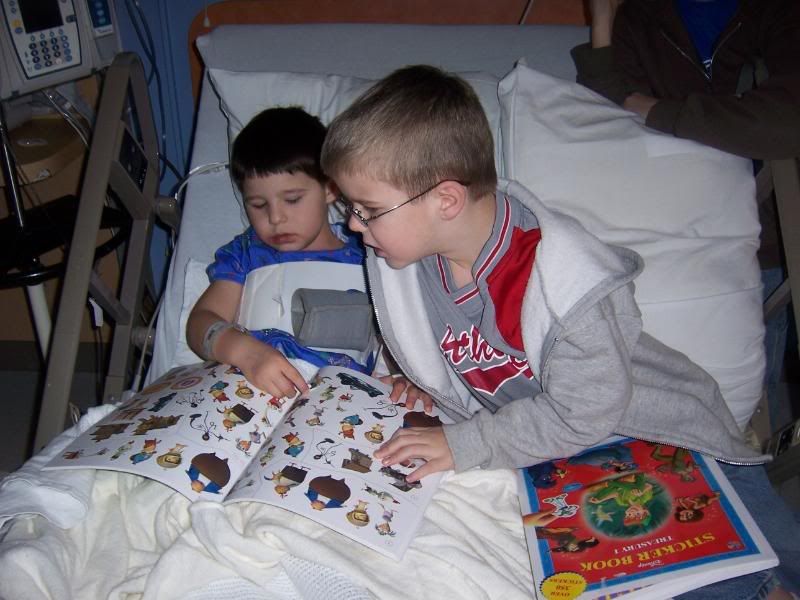 On these pictures, you can see white marks amongst the green. The white is everytime the pacemaker strikes. He would go several minutes with no strikes, then several with them.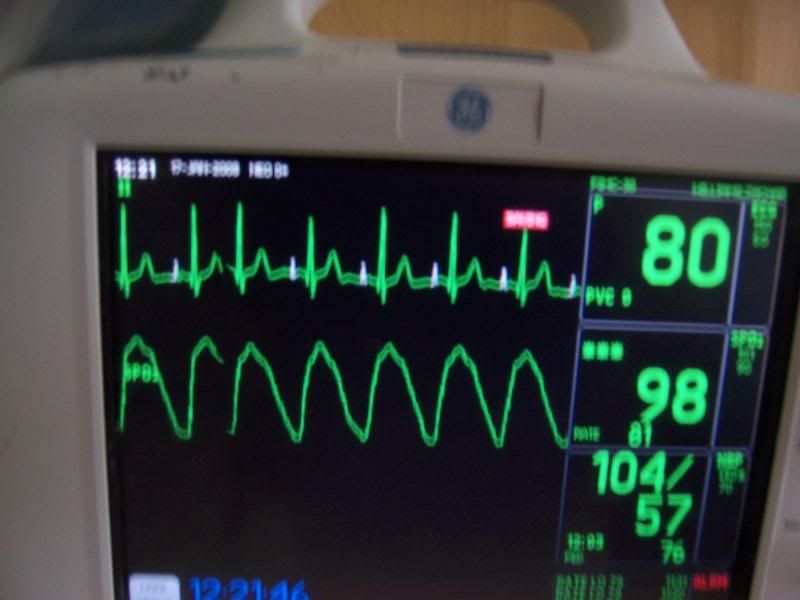 Incision is on the left pec.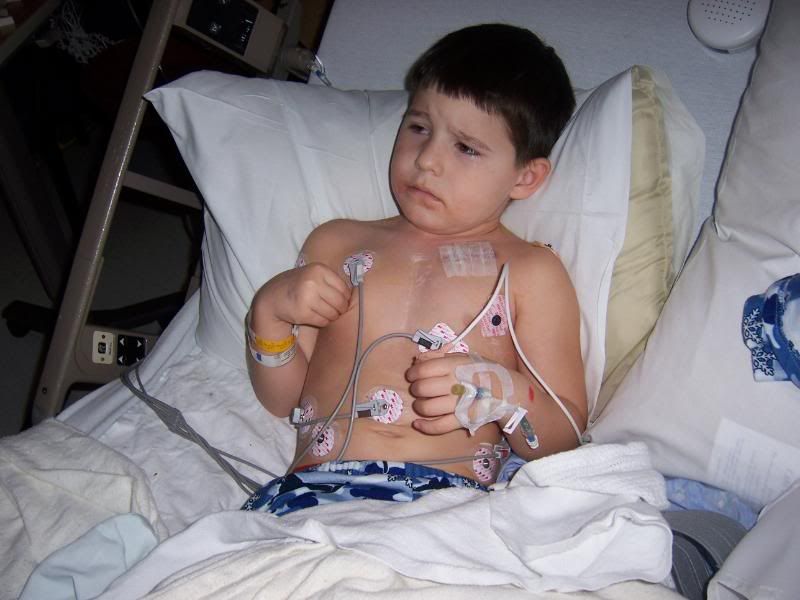 Playing in the playroom on Thursday.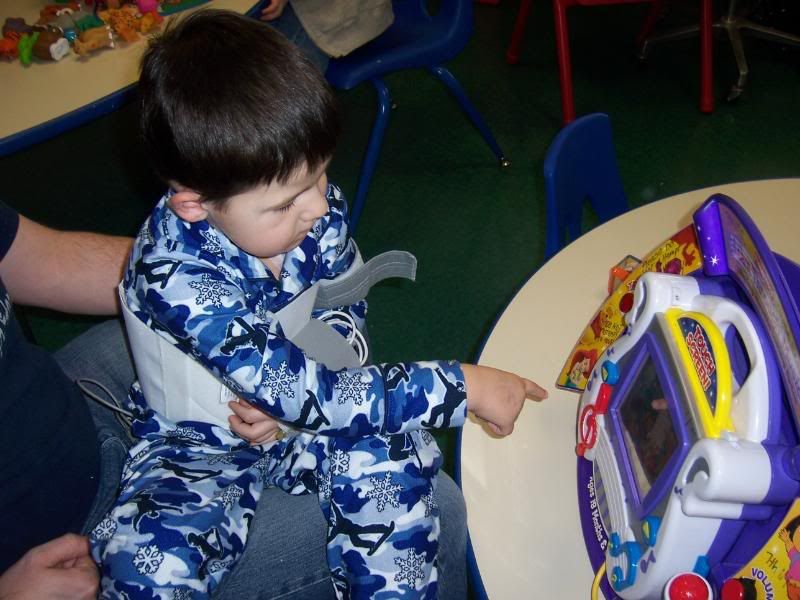 Picture Matthew drew for him, of him. The pacemaker is down below his heart.
Watching TV in a wagon. We had taken a ride around the ward, and he decided he needed to stay in the wagon.
Bandages covering the pressure marks on his back. They were very sore red marks across his upper back. It was what he complained about more than anything. I'm happy to say they are almost gone now. And I don't know why I don't have pictures of the marks. Other than the fact that he would scream anytime we got near his back.
Visits from everyone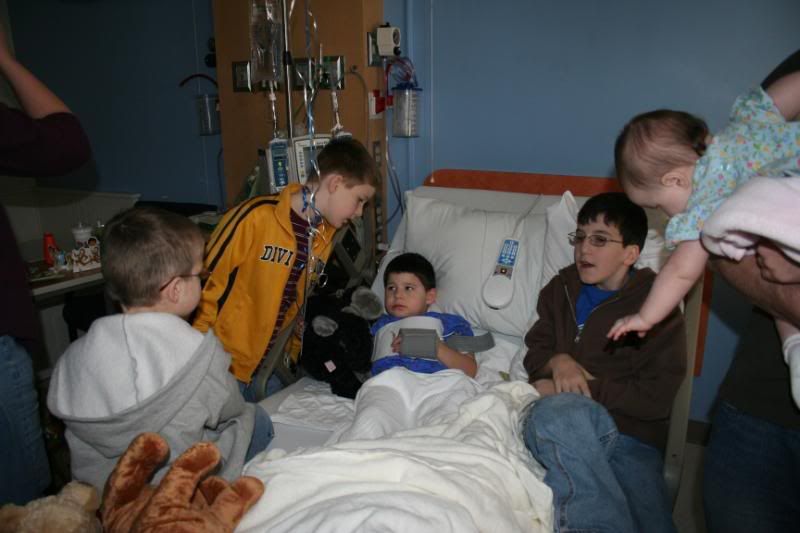 And finally, he got to come home. His mood suddenly changed and he started singing songs.