So in Science we are studying about the ocean. And have studied sandy beaches and rocky shores. The boys were supposed to take some sand paper and create a sandy beach. I left this project for Matt to help them with, because he is definitely the more creative one. I told him that they needed to create a beach, with animals that would be there, shells, and a strandline. I then went to the store.
This is what I came home to!! Simple..HA!!
~~~ Edited to add..you really can't tell, but Matthew's has a swimming area, sun bathers, a bird, a sting ray, a shark, a turtle, sea grass, jelly fish, a crab, and even a bottle of sunscreen. The boy's got some talent.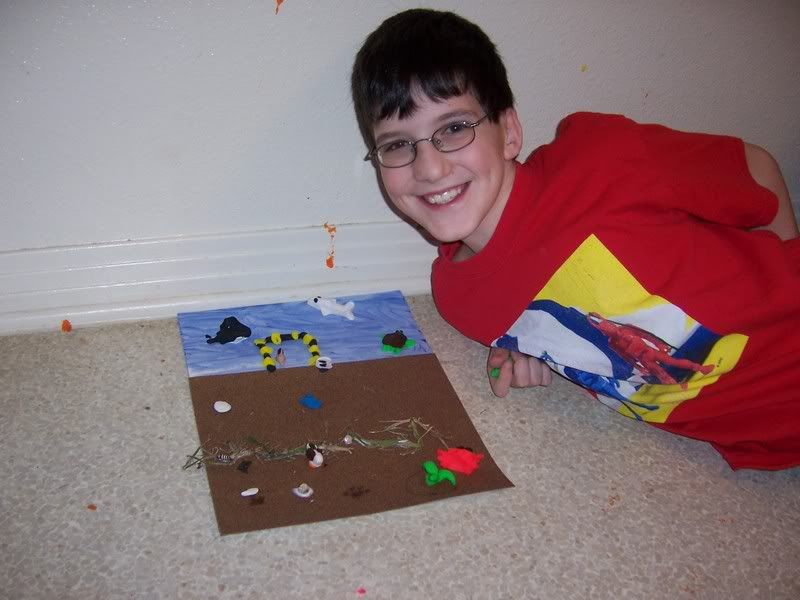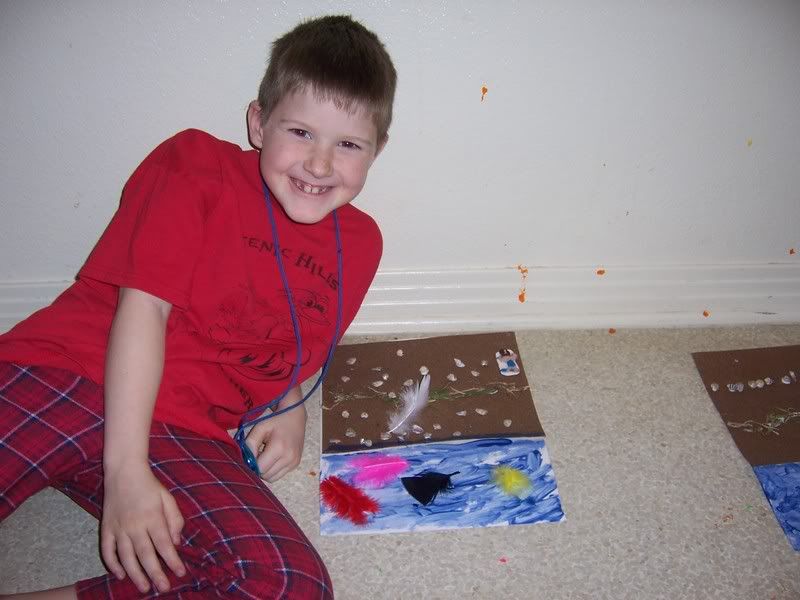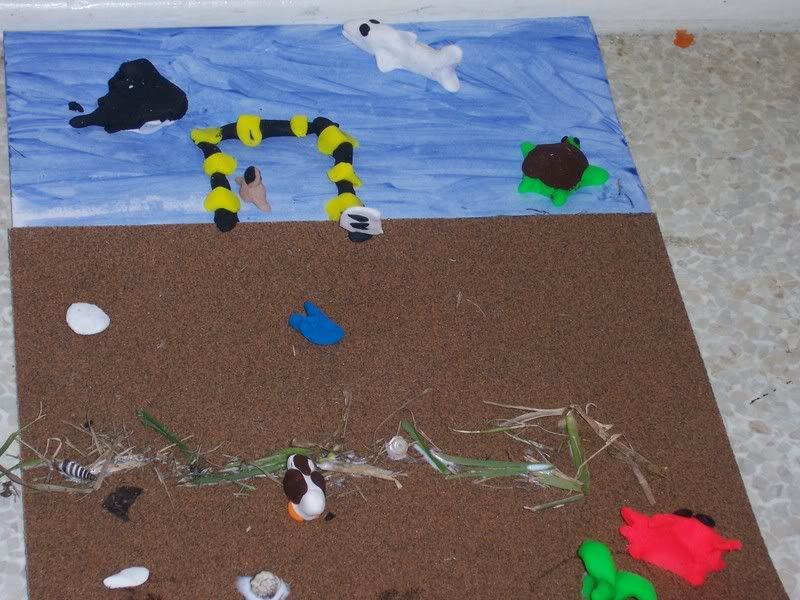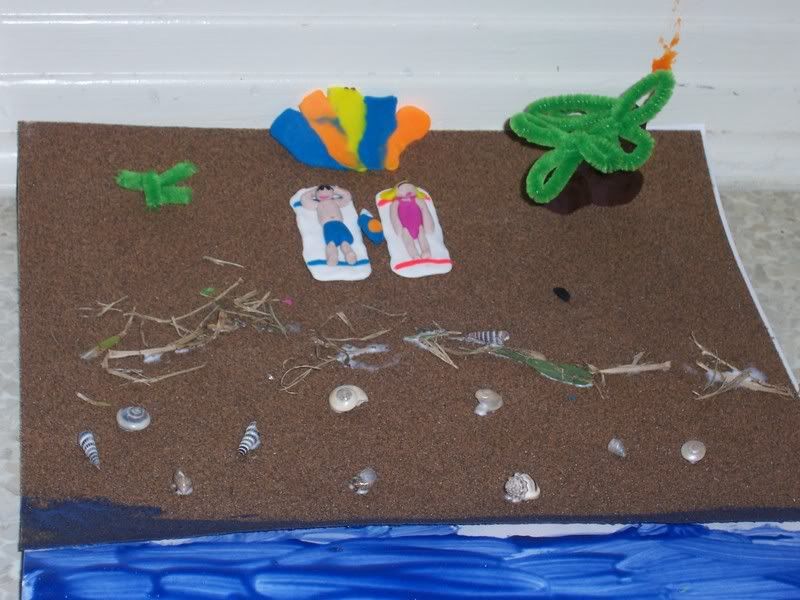 ~~~~~~~~~~~~~~~~~~~~~~~~~~~~~~~~~~~~~~~~~`
And because Robin asked so nicely, here is a 32 week belly shot. It is really a bad bad picture. But alas...complete with stretch marks..my belly.