Jenni, over at One Thing,
lists 5 things, every Friday, that make her happy.
I think it is so great to reflect on the good things in life, and so I'm stealing her idea. Hopefully, she won't mind!
This week is pretty obvious..but it's what makes me the happiest, so it gets the first week.
This boy, who is so very brave. He's been through more than any person should ever have to go through, and he's just 11. Our eldest son, Matthew.
And this boy, who is so very strong. He is such a little monkey, with the most gentle heart. Our second son, Dillon.
This boy, who is in such an enjoyable stage. He cracks us up so many times a day. And he's so curious about the world around him. Our third son, Collin.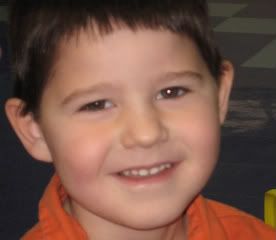 Zachary, our fourth son. He is the bravest person I know. He is strong in spirit. He is one of my greatest heroes.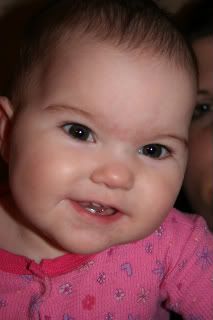 And finally, this girl. Emily. Our fifth child, first girl. She is growing by leaps and bounds before my very eyes. Growing more independent every day.